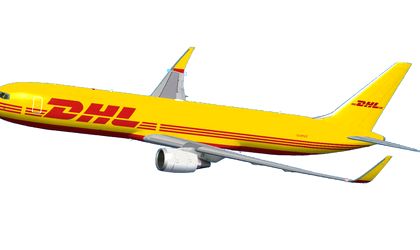 Have you ever wondered how a package travels from you or your company to its destination? Business Review took a trip to Leipzig, Germany to the biggest logistics center in Europe, recently opened by DHL, to see how the entire process unfolds as quickly as possible, while taking into account the industry specifics.
Oana Vasiliu
According to the DHL Global Connectedness Index, data on global levels of connectedness demonstrate that we live in a semi-globalized world where levels of connectedness are only a fraction of what flat-world intuitions would lead one to expect. However, they are still sufficiently large that a fully local or national worldview also fails to accord with reality.
Basically, DHL, like the other delivery companies, tries to outpace its competitors, drawing on today's technology. The company opened the new sorting center at its express hub in Leipzig in mid-October, enabling bulkier and heavier shipments to be sorted on a fully automated basis, at what DHL describes as Europe's most modern shipment sorting facility. That means that every international package from Europe comes to Leipzig to be prepared for worldwide delivery. DHL representatives outlined the technology used in the process of transporting a package from door to door.
From your door to the national logistics center
DHL Romania has three international aviation hubs/gateways in Bucharest, Timisoara and Cluj: one for inbound and one for outbound flights, operating every working day. Across the three hubs, all the packages are sorted by 450 employees. By midnight, all have been sorted and allocated for international or national delivery, via aircraft or trucks.
In terms of investment, Timisoara is the most modern hub, inaugurated in 2015 with a EUR 1 million investment, and measuring 800 sqm. The DHL Cluj hub is due to get a new extension next year, mainly as a result of volume increases; it currently measures 700 sqm.
At the moment, the logistics company has 3.5 million shipments per year, meaning almost 14,000 shipments/working day, while 70 percent of country volumes are processed in the Bucharest hub for the south and parts of the north and east of the country. In terms of speed, volumes processed during the inbound sort in Romania across all three gateways combined exceed 5,000 pieces per hour.
Where do most of the packages go once they leave Romania? The top outbound destination is Germany, followed by the UK and France/Italy.
From Romania to your international destination
Every international package goes to Leipzig, Germany, in order to be processed for its final destination. The success of the hub is due to its Central European location and good road and rail links from the airport, say representatives. Half of the company's European flights and 16 percent of global flights come through Leipzig, which handles approximately 65 aircraft per day. At midnight, activity in the hub intensifies, as most of the aircraft come to the center once again to sort the packages for their destination.
The investment in the Leipzig hub was EUR 230 million, and 1,300 jobs have been created since the beginning of expansion, bringing the total number of people employed by DHL at the hub to around 4,900. The expansion covers a total area of 44,000 sqm, of which 40,000 sqm hosts the warehouse building and 4,000 sqm modern office facilities.
Here in Leipzig, both personnel and machinery can handle 150,000 shipments per hour. What's more, the hub has the newest sorting technology, the first of its kind in the industry: consisting of a combination of various innovative conveyor technologies, enabling the fully automated handling of packages with a weight of up to 170 kilograms, otherwise too heavy or bulky for standard conveyor belts.
In the early hours, between 1 am and 3 am, the aircraft once again take to the European skies to deliver packages to international destinations. This is how the brand can keep its promise to deliver the next day.