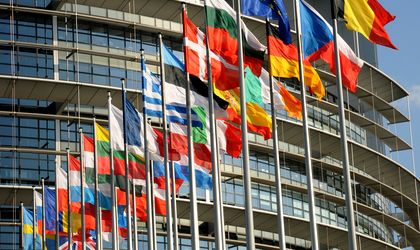 Despite the local political turmoil and Romania's failure to implement all EU legislation, the country is due to assume the bloc's rotating presidency from January to June 2019, effectively putting it in charge of directing the EU for six months. The honor comes at one of the most critical moments in the EU's history, with the UK due to exit the union at the end of March 2019. Moreover, over May 23-26, 2019, EU citizens will be called upon to elect a new Parliament. The result will set the course for the next EU Commission and other top jobs in the bloc's institutions. So is Romania ready to roll the dice for the European Union?
Six-month roadmap
From 1 January to the end of June 2019, there will be about 250 meetings in the country and 1,400 in Brussels, as well as major events such as a European summit in Sibiu and ministerial meetings to be hosted by the Parliament Palace in Bucharest, the minister-delegate for European affairs, Victor Negrescu, recently told Europa FM. He also shared some financial information, stating, "In the last ten years, the budget has ranged from EUR 60-171 million. Poland had a budget of EUR 110 million, and the Bulgarian presidency about EUR 75-80 million."
Who's going to run the EU presidency?
Several names have been put on the table. In March, the Ministry of Finance (MFP) said it would pursue an administrative reform program to cut red tape, improve IT infrastructure and support Romania's EU presidency – for which it will would create 14 new jobs with contracts through to August 31, 2019. The MFP has also updated the organizational charts for itself and the tax administration agency ANAF.
Romania's EC representative told Business Review that the EC was in close contact with the local authorities for the preparation of the presidency. "We appreciate the broad public consultation organized in Romania for the definition of its priorities for its first-ever presidency. We're complementing these efforts with our own citizens' dialogues, where members of the college go to all member states to listen to our citizens' hopes and concerns," said Romania's EC representatives. They added that the Juncker Commission had organized over 500 citizen dialogues, with some 30 such events taking place in Romania. "We look forward to a very successful presidency, as a maturity test for Romania's EU membership and the country's commitment to the fundamental EU values," they noted.
Radu Magdin, international analyst, consultant & trainer and CEO of Smartlink, told BR: "The Romanian presidency is a moment of opportunity, acknowledged as such by all the stakeholders involved in the preparations. It has escaped local political controversies for the moment." He added that as a country with constantly high approval ratings for the EU, Romania has the potential to be a mediator, consolidating the European idea.
"Our diplomats will compensate for the current state of the political class. Romania should and will engage the region and the member states' leadership in a process of redefining the European project beyond Brexit: how do we want Europe to look 5 to 10 years from now, how do we advance more inclusive development, reduce the gap between the EU's East and West, and address global challenges together."
He urged, "Romania should act as a mediator as much as a visionary, with confidence, pragmatism and consideration for its regional ambitions – the #road2Sibiu will prove better than the state of other country roads, if we can make a pun. Expect positive surprises from the EU presidency, due to the heavy work done behind the scenes by professionals at the Permanent Representation in Brussels and in some ministries; the President is also more experienced now in the European game."