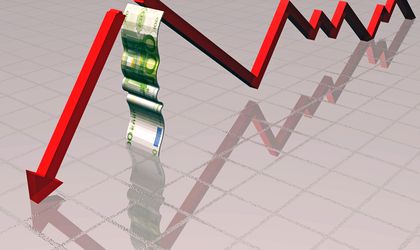 The head of the large taxpayers division of ANAF, the tax administration agency, says that the investigations carried out in the banking system have revealed a "lot of things", citing the case of bundled non-performing loans portfolios sold by banks.
Ionut Misa, who heads this division within ANAF, said: "I can't tell you today what is the phase (of the analysis – e.n.), but I can tell you that there are major consequences and we have identified a lot."
Misa talked about the deals involving NPLs in the banking system. He said that banks came up with the idea of combining good and bad loans so as to make the portfolio more attractive for investors.
He said that on the banking market there were deals involving the sale of loan portfolios worth EUR 100 million at yields of 5-7 percent.
"They sold a package of EUR 100 million to a company for EUR 5-7 million. The difference of EUR 95-93 million would represent a deductible expense. There were losses so they reduced their profit," said Misa, according to Agerpres newswire.
He said that for this particular transaction, the buyer of the loan portfolio was a subsidiary of the bank and had offshore offices.
"There are cases in which it has been proven that the respective loan was used in a fraudulent circle, and more than this, it did not respect the norms of the bank that granted them. So, the bank gave a loan in contradiction to its own norms, and more than this, proves in court thorough a final ruling that it entered into a tax evasion circuit. However, although it did not recover that loan, the expense generate by the loan is considered to be a deductible expense. Once again, it is reduced from the profit tax that it has to pay in Romania. We can't do anything," said the official. He added that the legal framework needs to be updated so as to tackle such moves of the banks.
As of June 2016, there were 36 banks active in Romania, out of which 7 are subsidiaries of foreign lenders. The rate of NPLs in the banking system stood at 11.30 percent, compared to 16.20 percent in June 2015.
In 2015, the NPL transactions amounted to EUR 5 billion, according to a report of the professional services firm KPMG.
Last year, BCR sold a portfolio of EUR 1.2 billion of bad loans in the corporate and SMEs segment to an international consortium comprising Deutsche Bank, APS and IFC. UniCredit Bank sold a EUR 400 million portfolio to Kredyt Inkaso.
Ovidiu Posirca