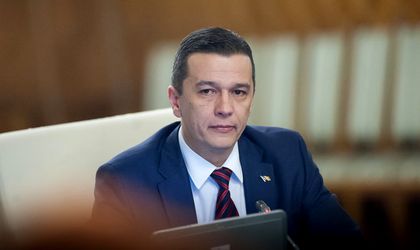 PM Sorin Grindeanu has announced that tax administration agency ANAF will change its approach in relation with the taxpayers and the management of the organization has come up with a plan that includes 14 measures which will have to be enforced by April 15.
The head of government explained that we are not talking about a reform of the ANAF.
"All these 14 measures, most of which will be communicated publicly, will lead to an improvement of the activity of ANAF. You should know that issues related to a weaker collection (of taxes – e.n) on certain components, and I would cite the wood processing area and the tobacco industry; there were things that have been seen, starting September, last year, which also have effects at the start of the year. There are tings that have to be improved and I think that through the measures undertaken by the ANAF – I don't want to take over their task – will be communicated," Grindeanu told public radio station RRA.
According to the Ministry of Finance, the revenue to the state budget fell by almost 6 percent in January.
Talking about the collection of taxes to the budget, he said that the ANAF collected more in February 2017 versus the same period of last year and that the way in which the tax inspectors will check companies will change.
The PM has referred to the prevention draft bill that will go on public debate this week.
"The purpose of the state is not to issue a series of fines that can lead to the closure of a business, so from our perspective the guidance component is essential," said Grindeanu.