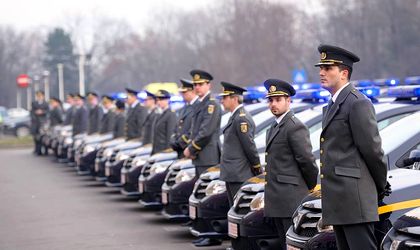 Investigations conducted by the tax administration agency ANAF in 2016 and this year have revealed that there are more than RON 119.5 million worth of undeclared income belonging to individuals with large fortunes and individuals classified by the ANAF as having a high fiscal risk.
Overall, the investigated individuals have declared income totaling RON 3.9 million, said Eugen Serban the head of the ANAF division in charge with investigating individuals' income, according to the same source. Presently, there are some 286 investigations into the fiscal status of individuals, most of which will be completed in 2017, he said.
"We have found out with concern that there is an overall declared income of less than RON 4 million, which makes us wonder whether there isn't some money missing in the form of income tax. Following these investigations we have also notified criminal authorities in 12 cases for a total prejudice of RON 12.7 million. The National Office for the Prevention and Fight Against Money Laundering was notified in eight cases," said Serban, according to Agerpres.
Some RON 44.7 million of the overall undeclared income belongs to individuals with large fortunes while the rest is registered by individuals considered to have a high fiscal risk.
Serban added that the gap between declared and undeclared incomes comes mainly from money lent to companies and the acquisition of properties. Some investigated individuals have even claimed that they simply found the money in their home or their back yard, according to the ANAF representative.