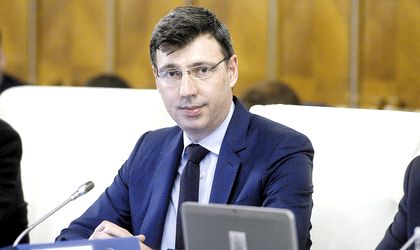 The law on the transfer of social contributions from the employer to the employee will be promulgated and employers should give up temporary bonuses, says Ionut Misa, president of the National Authority for Fiscal Administration (ANAF).
"I think employers have to give up bonuses and move on to rising gross wages, because nothing will change. The results are already very good, the contributions from the contributions have increased by 33 percent. It is a beneficial element for the budget, with benefits to both the employer and the employee. I do not think that anything changes, I am absolutely convinced that the law will be promulgated, "said Ionut Misha on Thursday at a conference of Ziarul Financiar.
Talks on the transfer of the social contribution from the employer to the employee have been ongoing since last year. At the time, trade unions warned that this shift might see certain categories of employees end up with smaller net wages.
The Ministry of Finance said last year that the share of social security contributions paid for each gross wage will fall from 39.95 percent to 37.25 percent. Out of the total share of 22.75 percent owned by the employer, 20 percent will be transferred to the employee.
At the same time, from the remaining contribution of 2.75 percent payable by the companies, the employers will pay only 2.25 percent as a new labor insurance contribution (solidarity tax) covering risks for unemployment or labor accidents, but also for maternal leave and wage debts.