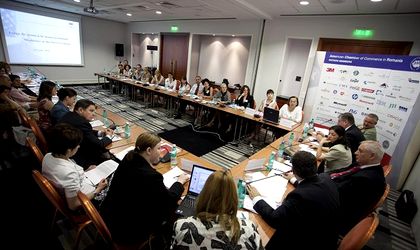 AmCham called for increased flexibility, attractiveness and competitiveness of the labor market in Romania, through the revision of the labor legislation and measures which will allow the labor force to follow the dynamics of the economy, during a round table called Labor Force in the New Economy.
Minister of Labor, Family and Social Protection, Mihai Seitan, who was present at the event, revealed that some measures are already on his ministry's agenda. However, he also pointed out that "the reform of the labor relations must be integrated in a set of administrative reforms, and has multiple components: revision of the legislation, already initiated and completion estimated for end of 2010, reform of the social assistance system which in its current form increased the passive labor force, as well as institutional restructuring in the sense of building flexibility, increase their capacity to adapt to the labor market dynamics and reduced bureaucracy."
Initial formation was identified by State Secretary Oana Badea as one of the fundamental areas of reform in the education system in Romania
"If the education system succeeds in formulating properly the content of initial formation, a fundamental component of the reform will be solved" she said
AmCham represents more than 300 members- U.S., international and local companies with total investment over USD 10 billion, and more 150.000 jobs created. AmCham Romania is affiliated to the U.S. Chamber of Commerce and a member of the European Council of American Chambers of Commerce.
Otilia Haraga