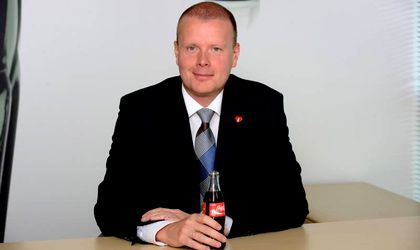 Jaak Mikkel, the general manager of Coca-Cola HBC Romania, is the new president of the AmCham Romania, the association representing over 400 American, international and local companies.
The members of the association have also appointed Anda Todor, managing partner Dentons, and Radu Florescu, CEO Centrade Cheil, as vice presidents. Madeline Alexander, audit partner & EU account leader at Deloitte as treasurer.
The new board of directors of AmCham also includes: Catalin Velescu, Business Services Operations Leader CEE – MEA, 3M Romania, Bogdan Ion, Country Managing Partner – EY Romania, Elisabeta Moraru- Country Business Development Manager, Google, Gabriela Matei – General Manager, Microsoft Romania, Daniela Nemoianu – Senior Partner, Nemoianu Consulting, Tax&Law, Ionut Sas- Tax Partner, PwC Romania and James Daniel Stewart- Vice President, Raiffeisen Bank.
"We will pursue the five strategic directions for development that have been identified in the Priorities for Romania: human capital, modern infrastructure, the attraction of capital fluxes, durable development and environment protection, and the rule of law and enforcement of the law," said Mikkel, who will lead AmCham Romania for one year.
The new managing board of AmCham Romania will also focus on the development of the SMEs and entrepreneurs sector and will work to further consolidate the strategic partnership between the United States of America and Romania, in the economic component.
AmCham Romania members have combined investments of over EUR 20 billion in the local economy.