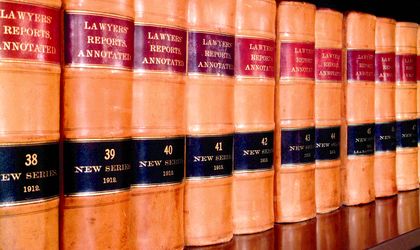 The American Chamber of Commerce in Romania (AmCham) has launched a Corporate Governance Code, putting it among the first organizations in Romania to offer its members such a set of principles, even to companies that are not listed on the stock exchange.
The code was drawn up by a group of specialists from KPMG Romania, Salans, Tuca, Zbarcea and Asociatii, bpv Grigorescu and Ernst & Young. Its purpose is to support member companies in running their business and interacting with various bodies, as well as establishing better reporting and monitoring practices. The code is part of AmCham Romania's initiative to promote responsible and ethical business conduct and to supply members with access to other members' expertise, says the body.
"Good corporate governance is a must-have for any market economy that wants to attract investors and minimize the costs of raising capital. Transparency is not just a buzz word that can be spoken but not lived. A serious organization must govern itself in a way that meets expected ethical standards," said Bill Bowman, chairman of the AmCham Corporate Governance Committee.
Present at the code's launch event, Karel J. Noordzy, general manager of SUA Fortier Mgt BV, Netherlands, and board member of Global Caux Roundtable, discussed the benefits for companies generated by aligning to corporate governance principles. Emphasizing the importance of interconnectivity, he said that as "no company can grow by itself", it needs to be part of a global community and adhere to an international set of rules.Established in 1993, AmCham Romania is a non-profit and non-political organization that promotes the commercial and economic interests of the US, international and local business community in Romania. The body represents more than 300 members with total investments of over USD 10 billion.
Corina Dumitrescu