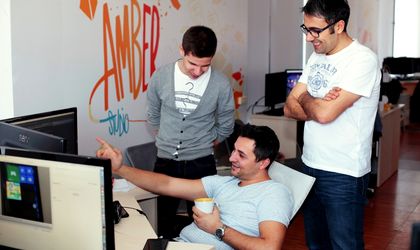 Amber Studio will expand by turning its creative division into an autonomous company, the game studio announced. Lorraine, the new company, will be specialized in developing original IPs, while Amber Studio will focus exclusively on providing premium creative services.
"We are continuously growing and transforming ourselves. And this is not just due to the strategic vision that Amber has at the level of the game industry, but also to the thoughts connected to making the best, within the studio, of the main capital we have – our creative people," Amber Studio General Manager Dragos Hancu said in a press release announcing the company's expansion plans.
Earlier in the year, Amber Studio launched Carbon, the first game creation lab whose mission is to help developers in Central and Eastern Europe, starting from the idea that, in order for the industry to advance, independent studios must grow. "The idea belonged to people from Amber and the studio supported it, transforming it into an autonomous company, which, months after being launched, has already contracted two titles and is involved in negotiations with other independent companies in Central and Eastern Europe," Hancu explained.
With a turnover of RON 19,608,825 in 2015 and 200 employees, Amber Studio is the largest independent game studio in Romania. Launched in 2013, Amber Studio is known for its work on titles such as Cinderella Free Fall, Little Leader, Star Wars Rebels and The Martian.
Georgeta Gheorghe