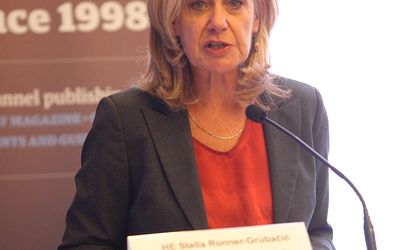 The ambassador of The Netherlands in Romania, Stella Ronner-Grubacic, says that Romania hosts over 4,600 companies with Dutch capital that have invested mainly in sectors such as agri-food, IT, transport & logistics and the water segment.
Romania is considered to be a rapidly growing market, from the point of view of the Dutch, said the ambassador in the first day of the Foreign Investors Summit 2017, the 3-day event organized by Business Review.
She said that both economies can enhance their cooperation in the innovation area targeting the agri-food sector, the development of cities under the smart principles and the circular economy – which includes recycling, waste management, irrigation and rain water reuse.
"We need to make our economies and industries fit for the future," said the ambassador.
Talking about the feedback she gets from Dutch companies in the local market, business owners have mentioned the infrastructure and education as the main areas in which Romania needs to improve.