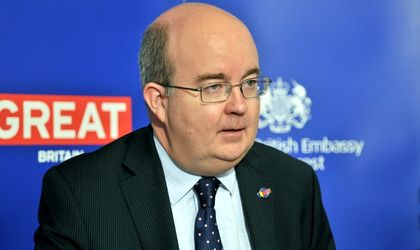 UK Ambassador Paul Brummell sent a message of condolences after the death of Andreea Cristea, one of the Romanian victims of the Westminster attack.
"Sad to hear Andreea Cristea has died following Westminster terrorist attack. My thoughts are with her partner, family and friends," he posted on the Facebook page of the British Embassy în Bucharest.
On 22 March Andreea Cristea was hit by a car driven by Khalid Masood on London't Westminster Bridge, in an attack that killed another four. Cristea's partner survived with minor injuries.