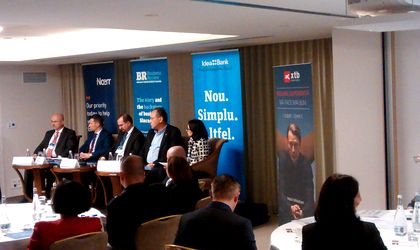 The Polish ambassador to Romania, Marcin Wilczek, says that the local investments of companies with Polish capital have exceeded EUR 500 million.
Wilczek said during the first Polish Investors Forum organized on Monday by Business Review magazine that there are some 800 companies with Polish capital in Romania.
"There is already a critical mass of Polish companies on the Romanian market," said the ambassador.
The economic representative of the Polish Embassy in Romania added that the trade between Poland and Romania was set to exceed EUR 5 billion this year, after reaching EUR 4.5 billion last year.
Ambassador Wilczek explained that Poland's economy grew in the past 10 years at an average of 4-5 percent of GPD yearly, based on Foreign Direct Investments and EU funds.
"For political reasons, Poland and Hungary did not have a good press in the recent period, compared to Romania," said Jakub Lerner, associated partner at Noerr Warsaw.
Ovidiu Posirca