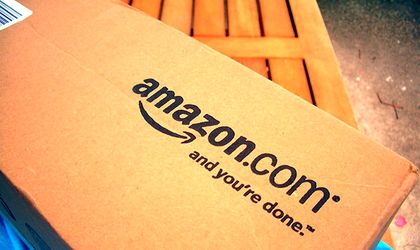 Amazon Romania announced on Thursday the opening of the new development and technology centre in Iasi. The company will add 400 permanent staff to the 600 the company already has in Romania.
Amazon established a presence in Romania in 2005 and has invested EUR 40 million since. The company aims to increase its Romanian staff to 700.
The new Amazon centre hosts four departments: Technology Development, Compliance Operations, Retail Services and Digital Imaging, which are involved in the development of technological solutions and the strengthening of operations on the Amazon site.
"We are very happy to celebrate the 11th anniversary in Romania by opening our new Development Center and Technology. The new Amazon centre has a surface of over 13,000 sq. meters where our team will benefit from the best conditions. We will continue to invest in Romania and we look forward to Iasi to attract the best talents from across the country, and abroad, " says Lucian Vornicu, Managing Director of Development and Technology Center Iasi.
"We want to encourage the next generation of high-tech superstars in Romania, therefore we have partnered with schools and universities to support talent both through financial and moral support and through internship opportunities. We hope our help will make, over time, the difference for the young people who one day will become the future innovation leaders," Vornicu said.
The retailer, which counts 41,000 employees in Europe, announced at the beginning of the year that it will increase its staff numbers in al its 80 centres on the continent. In Romania, Amazon will hire software engineers.
Georgeta Gheorghe