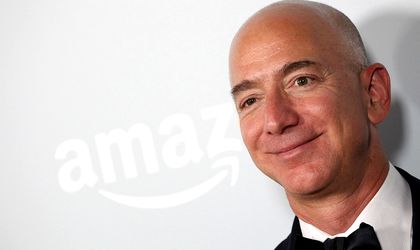 Amazon has briefly become the second US-listed firm, after Apple, to have a market value of more than USD 1,000 billion. Shares in the e-commerce giant rose nearly 2 percent to a high of USD 2,050.50 in morning trade before slipping back.
Apple reached the same milestone in early August.
Founded in 1994, Amazon is now the world's largest online retailer and its chief executive, Jeff Bezos, is the world's richest man, with a net worth of more than USD 160 billion.
Founder Jeff Bezos continously said he would rather reinvest sales revenue into the company to give it a better, more profitable future. And the strategy have paid off: Amazon reported nearly USD 53 billion in sales in the three months ended in June, with record quarterly profit of USD 2.5 billion and it employs more than 575,000 people.
Nearly half of every dollar spent online by an American goes to Amazon and the comoany has also become the market leader in cloud computing, with its Web Services business line consistently beating expectations.
Amazon has been present on the Romanian market for 13 years and recently has set up a new company in Iasi for data processing and administration of web pages.
In early May, Amazon officially opened a center in Bucharest and announced it wants to hire 650 people. Currently, the US online retailer has over 1,000 employees in Romania.