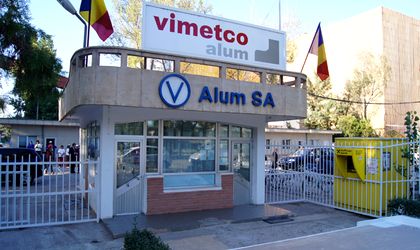 Alum SA continues its modernization and upgrading programme, by investing USD 14.4 million this year in environmental protection measures, technological processes, reduction of the specific consumption of heat, electricity and raw materials and for products diversification.
Besides the technological upgrade with a direct impact on specific consumption, the company has a USD 1.7 million programme to increase its energy efficiency.
"We have a continuous improvement strategy for Alum, aimed at increasing the overall efficiency, focusing both on expanding our products portfolio and on reducing the industrial footprint via energy efficiency and ecological programmes", said Gheorghe Dobra, CEO Alum.
This year, Alum continues the implementation of a series of upgrades including installing new natural gas burners at Steam Boiler no. 1, acquisition and installation of low NOx combustion system on the C2Ap1 boiler, optimization of steam lines and installing steam traps in two Digestion batteries. Moreover, the Company modernizes the 6 kV electrical installations and installs frequency converters in order to increase the energy efficiency.
These measures which are in line with BAT ("Best Available Techniques") are part of a complex programme, that Alum developed over the past years with direct results on energy parameters. As such, the alumina refinery managed to reduce the specific heat consumption for technology steam boilers by approximately 41percent over the last 12 years, while the natural gas consumption decreased by 28 percent over the past seven years.
The commissioning of high efficiency cogeneration systems also led to a cut down of 19 percent in the electricity usage, over the past five years. The industrial water consumption decreased, as well, almost six times, over the past eight years.