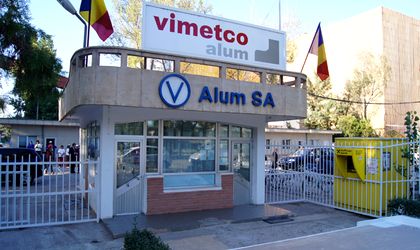 Alum, the largest producer of calcined alumina in Romania, part of the Alro group, has signed loans of up to USD 25 million with Black Sea Trade and Development Bank and Garanti Bank, after having announced that it is preparing investments in the development of new products, energy efficiency and safety and continuity of technological processes two months ago. They have reduced their carbon dioxide emissions by 57 percent over 10 years.
The company is the 5th player on the local metallurgical market, with turnovers of RON 556 million in 2016, after Acelor Mittal Galati, Alro, Silcotub and TML-Artrom.
In a consortium organised by European Aluminium, the company has applied for funding for a research study in the Horizon 2020 programme. The study will be carried out over a 5-year period and aims to develop technologies for the use of a material in other industries, with positive results on the environment.
Alum Tulcea is the largest Romanian producer of calcined alumina, used to obtain aluminium. It is one of the main suppliers of raw material of the Alro Slatina plant.
The main markets for the products resulted from the alumina delivered by Alum are in the EU (Germany, Italy, Poland, France and Romania).
The companies which are part of the Alro Group are: Alro, Alum Tulcea, Sierra Mineral Holdings I, Ltd., Vimetco Extrusion, Conef, Global Aluminium Ltd. and Bauxite Marketing Ltd.
Black Sea Trade and Development Bank (BSTDB) is an international financial institution established by Albania, Armenia, Azerbaijan, Bulgaria, Georgia, Greece, Moldova, Romania, Russia, Turkey and Ukraine. Its main headquarters are in Salonic, Greece. BSTDB supports the economic development and regional cooperation relations by giving out loans, credit lines, capital and guarantees for projects, as well as public and private sector financing in member states.