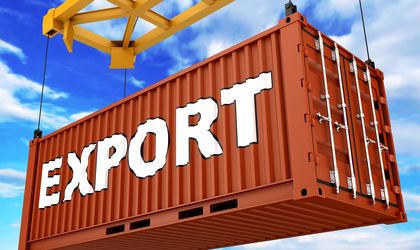 In the first six months of 2018, Romania's exports reached EUR 33.9 billion, while imports amounted to EUR 40.2 billion. The country's exports increased by 10 percent and imports by 9.7 percent compared to the first six months of last year.
The trade deficit of the period was EUR 6.3 billion, which was EUR 483.3 million higher than the deficit recorded during first half of 2017.
In June 2018 exports amounted to EUR 5.9 billion and imports totaled EUR 7.2 billion, resulting in a deficit of EUR 1.3 billion. Compared to June 2017, exports in June 2018 increased by 16.2 percent and imports went up by 11.7 percent.
The most important shares in the structure of exports and imports are held by: transport machinery and equipment (48.5 percent for export and 38 percent for imports) and other manufactured products (32.6 percent for exports and 30.7 percent for imports respectively).
The value of intra-EU trade goods during the first half of the year was EUR 26 billion for exports and EUR 30.2 billion for imports, representing 76.7 percent of total exports and 75.2 percent of total imports.