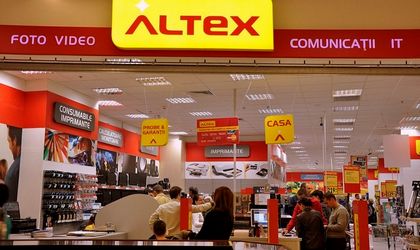 Altex will open a new unit in Dorohoi on August 31 within the commercial complex NEST Dorohoi, reaching 98 stores at national level.  
This is the first  Altex store in Dorohoi and the second that the company will open in 2017.
The store has a surface of 600 sqm.
"By opening this store, we offer Dorohoi citizens access to a modern technology at accessible prices. The store offers clients a wide range of products, a specialists team prepared to offer consultancy to choose the most suitable technology solutions and special promotions," said Daniel Mirea, retail director ALTEX Romania.
According to the most recent Best Buy Award survey, Altex ranks first in Romanian consumers' choices regarding the "best ratio price-quality".