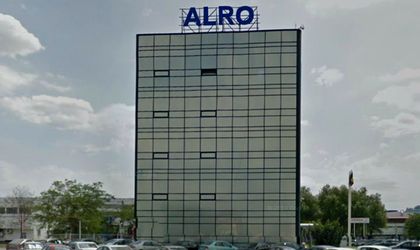 Alro posted an adjusted net profit of RON 41 million during the first three months of the year, almost double over the results registered in Q1 2015, according to its financial results. However, there was a slight decrease in turnover from RON 598 million to RON 564 million.
The adjusted net result is composed of the company's net result plus/ (minus) non-current assets impairment, plus/ (minus) the loss/ (gain) from derivative financial instruments that do not qualify for hedge accounting, plus/ (minus) deferred tax.
Alro's net profit stood at RON 27 million in the first quarter of 2016, an even larger increase year on year, from the RON 6 million registered in 2015.
"The beginning of this year was characterized by a significant decrease on the international markets, as well as of the selling margins, with impact on the turnover of the company that decreased compared to last year. This decrease in quotations was, partially, compensated by the sales of high added value products, which were bigger in volume, as well as by the depreciation of the Romanian leu in Q1 2016, compared to Q1 2015. Thus, despite the difficult market conditions, Alro registers operational profit and generates positive cash flow from operational activity," said Marian Nastase, president of Alro's board of directors.
Alro registered higher sales, both in primary, and in the processed sector.  The primary sector brought in 23 percent higher sales, mostly due to higher shipments for wire rod and billets that were up 4,500 tons, and 2,500 tons respectively. For processed aluminum, the company registered sales up by 4 percent, as a result of higher shipments for thin sheets and coils that were up 1,000 tons compared to Q1 2015.
In spite of the higher shipments, Alro registered a lower EBIT that stood at RON 23 million in Q1 2016 (from RON 96 million in Q1 2015), as a result of lower quotations on the London Metal Exchange (LME) during the first quarter of this year.
The company has an investment budget of USD 53 million for 2016, most of the financing being already ensured, Alro said.
Alro is a subsidiary of Vimetco N.V., a global, vertically-integrated primary and processed aluminium producer. With an installed production capacity of 265,000 tons per year, Alro has its main markets across the EU (Hungary, Poland, Greece, Germany and Romania). Alro also exports to the United States of America and Asia.
Natalia Martian