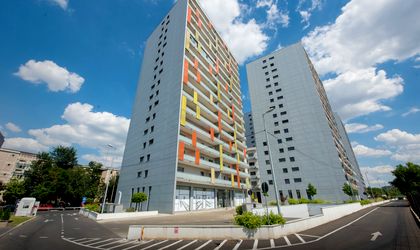 Alpha Real Estate Services, the real estate services division of Alpha Bank group, sold 202 apartments from its portfolio in the first semester. The combined value of the transactions stands at EUR 20 million.
The apartments are part of residential projects such as Doamna Ghica Plaza, Asmita Gardens and Green Vista Residence.
Iulia Calin, general director of Alpha Real Estate Services, said the sales of apartments managed by the firm rose by 50 percent versus the first half of last year.
"The flexibility of the financing schemes offered to potential clients, respectively the loan provided by Alpha Bank and the option of acquisition based on installments paid directly to the developers, as well as the option of personalized interior design through the developer are elements that support the increase of sales," said Calin.
The company has also invested around EUR 19 million in finishing Poseidon Residence (156 apartments) and Green Vista Residence, which has 256 apartments in total.