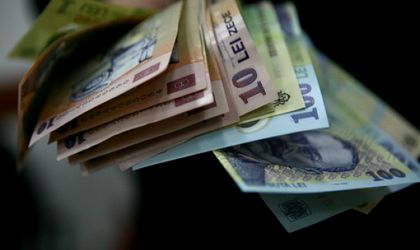 More than 44 percent of the Romania's employees receive the national minimum wage, compared with 37 percent in 2017, according to official data obtained by Business Review. Unions say this evolution is a consequence of government's lack of interest for an equitable distribution of benefits of economic growth.
On March 31, 6,280,466 contracts of indeterminate duration were registered in Revisal, Romania's employment register, out of which 2,775,545 (or 44.2 percent) were minimum gross national wage-contracts (RON 1,900 or EUR 408).
Revisal also registers around 222,000 fixed term employment contracts.
The proportion of minimum wage-contracts recorded a sudden surge compared with 2017, when only 37.1 percent were minimum wage-contracts. During the last seven years, the proportion jumped from 8.3 percent in 2011 to more than 44 percent in 2018.
"We see a substantial increase of polarization around the minimum wage. This evolution is due to government's lack of interest for an equitable distribution of benefits of economic growth. It shows a bad distribution of benefits between the partners in the economy, between employees and employers," Bogdan Hossu, leader of Cartel Alfa union, told Business Review.
Romania ranks first among the 28 EU member states in terms of proportion of the employees being considered poor, unions' leaders point out.
Since the beginning of this year, the social security contribution and the social health insurance contribution paid by the employer were transferred to the employee in Romania, and the effect was a sudden surge of the gross wages in January, from RON 3,662 (EUR 790) in December 2017 to RON 4,143 (EUR 891) in January 2018.
In February, the gross average monthly earnings declined to RON 4,128 (EUR 887).
But real net wages increased by only 6.2 percent between February 2017 and February 2018, due to high inflation rate (4.7 percent in February, year-on-year).
Romania has the second lowest average wage among the European Union member states, after Bulgaria.