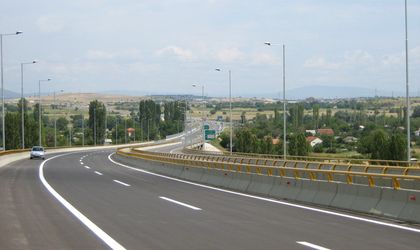 Almost 3 km of the A3 highway Bucharest-Ploiesti might be open, similar to the road node from Moara Vlasiei, the remaining part of the highway project launched in the Summer of 2012 might be finished.
"We have evaluated also the possibility of opening the traffic. From technical point of view it can be. There will be around 2.5 km finished from the old contract currently and around 500 meters from the new contract, " said Catalin Homor, the director of the road agency CNADNR, quoted by HotNews.ro.
"Currently we are discussing in parallel with the construction firm to do his work and we evaluate the traffic unloading there. It's clear that some streets will be unloaded and we now evaluate if those streets have the capacity of sustaining the traffic and at what level. Maybe a traffic restriction restriction of 3.5 tons might be needed or not at all, " added Homor.
He also added that the traffic node from Moara Vlasiei will be finished this year. "We might discuss about a double opening this year. The road link from Moara Vlasiei has approximately 3 km to the street Popasului."
Regarding the continuation of the highway to Bucharest, Homor said that the crossroad with Gherghitei and Petricani Highway are the same as in the original project.
Georgiana Bendre
Join the discussions about Romania's economic outlook and strategy for the future at the Foreign Investors Summit 2016 – Where Romania means business – November 1-3, Bucharest.