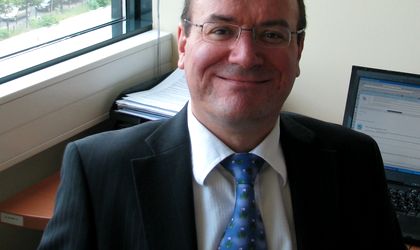 Almost 189 new multinational companies will emerge out of Romania in the next 15 years, shows a recent PwC report. Romania will thus be at a similar level from this point of view with Ukraine (192 new multinational companies in the next 15 years) and Hungary (221). However, the most new multinational companies in Central and Eastern Europe will emerge out of Russia (930) and Poland (287).  
The competitive landscape is set to be transformed over the next decade as Chinese and Indian multinationals lead the way in seeking new markets abroad, and are joined by an array of companies from Singapore, Russia, Malaysia and South Korea, says the report.
"Globalization means mainly an increased competition between companies from different geographical
areas. As such, we can expect that many more companies from dynamic emerging markets (India, China, Russia, South-East Asia) will invest in Romania in the future, in order to gain a "low-cost" access to the EU market. Consequently, Romanian companies will be subjected to an increased competition, as the multinational companies from the emerging economies have a much more aggressive approach than the traditional competitors from Western Europe. In order to survive, the Romanian multinational companies must quickly reach a critical mass that will allow them to withstand such a fierce competition. This means not only gaining a strong position on the local market, but also expanding on profitable foreign markets, wherever they may be", stated Alexandru Lupea, partner, Assurance Services, leader of the Energy, Utilities and Mining Group with PricewaterhouseCoopers Romania (pictured).
The number of companies from emerging markets choosing to set up operations abroad has increased in the last five years, in part due to the rapid pace of globalisation and the revolution in information and communications technologies. This trend is expected to continue over the next 15 years, as new multinationals from emerging economies rise in prominence on the global economic stage.
Some of these new multinationals will become the international powerhouses and will require services all over the world, for example, in order to support their IT and telecoms networks, says the report.
"More new multinationals are moving straight into developed economies as opposed to setting up their first foreign operation in a neighbouring emerging economy. These new multinationals are increasingly likely to be in business services or higher value-add manufacturing sectors as opposed to the more basic natural resource extraction sectors", said Alexandru Lupea.
The countries analysed in the report were: Argentina, Brazil, Chile, China, Hungary, India, Malaysia, Mexico, Poland, Romania, Russia, Singapore, South Korea, Ukraine and Vietnam.