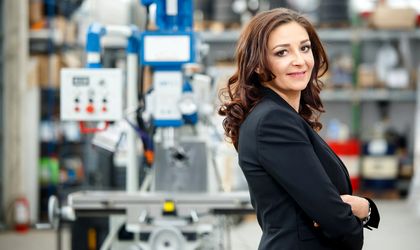 Romanian Allmetech Tools & Machines, the metalworking consultancy, will invest EUR 500,000 to expand its presence in the production segment.
The Iasi-based company has implemented projects worth EUR 15.3 million to date mainly for customers in the automotive sector such as Continental and Bosch.
Allmetech recorded a turnover of EUR 1.7 million last year and the company has focused its strategy on the implementation of smart solutions for Industry 4.0.
"If 4-5 years ago the Industry 4.0 (new standards for networking, communication, smart machines and products) looked like something from the distant future, the fast pace of industrial and technological development  increased the need of companies to make their processes more efficient through automation and Romanian firms are becoming more aware of this so Allmetech aims to become a consultant for businesses adopting the Industry 4.0 global trend," says Ramona Rosca, general manager of Allmetech Tools & Machines.
The company has recently invested EUR 500,000 in a training center for CNC specialists which recorded over 1,000 graduates up to now.
At present, 70 percent of Allmetech's orders are for CNC equipment, but the company forecasts an increase of sales for automation solutions.