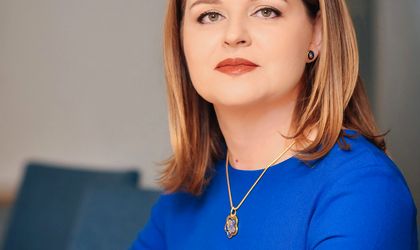 Alina Culcea will take over the position of general director Amgen Romania starting  February 1.
"Romania is one of the priority markets for Amgen and so, the role of general manager of the local affiliate is critical for our business success. In our process of recruting the right candidate for this role, we have looked for a leader with proven leadership skills, high integrity and a very good understanding of the language, the local pharmaceutical environment and of the unmet needs of the Romanian patients. Moreover, we had in mind a leader with the right skills for engaging the team to reach the full potential of innovative Amgen products for Romanian patients," said Viktoriia Anashkina, executive director – regional general manager.
Culcea has an extensive experience in the pharmaceutical industry and has held important local and regional positions, such as those in the sales and marketing departments of GlaxoSmithKline, were she was Vaccines Brand Manager for Romania and Ireland, Sales Manager and Vaccine Representative in the CEE area. She also held important HR management roles within Pfizer and Actavis and gained general management experience as Managing Director Actavis Romania and Interim Managing Director Novartis Romania. Most recently, Alina was Country Head of Market Access and Public Affairs Novartis Romania.
The new head of Amgen Romania graduated from the "Carol Davila" University of Medicine and Pharmacy.