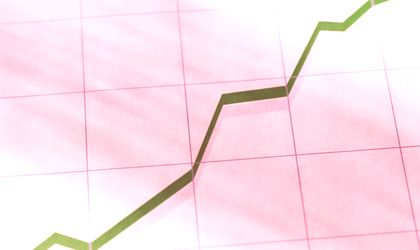 Alico Asigurari ended 2010 with income from gross written premiums of over RON 205 million, 7.07 percent above the value of 2009, according to audited financial results announced by the company on the 8th of June, 2011. Nominal increase of ALICO Asigurari underwritings exceeded the average growth of the life insurance market, which stood at 2.32 percent. Meanwhile, the company's gross profit exceeded RON 81 million.
"The increase registered last year was supported by projects launched in 2009, when we expanded distribution lines and types of products, to prevent customer's pragmatism, expressed in satisfying his insurance needs. The results of the initiatives were visible last year and continue in 2011. Both in 2010, as well as in the previous period, our projects were based on a profitable growth strategy, paying attention to market opportunities", said Theodor Alexandrescu, general manager, Alico Asigurari Romania.
The product classes which registered the most significant increases in the company's portfolio last year were accident and illness insurance and health insurance. Revenues from premiums underwritten in these classes have increased by 21 percent, exceeding the value of RON 23 million. As in previous years, the company's portfolio consists mostly of life insurance with guaranteed benefits, which in 2010 accounted for 75 percent of the total gross written premiums.
For the next period, the company will continue specialized training of its own distribution team, at the same time focusing on the development of new partnerships with banks and financial institutions, and also strengthening existing relationships. Another objective refers to offering competitive products of employee benefits for small and medium enterprises, along with packages adjusted to the needs of multinational companies, whose employees it insures in the present.
Corina Dumitrescu