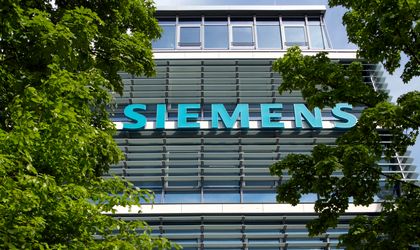 Siemens and Alba Iulia City Hall agreed to include Alba Iulia city in the global research project 'Smart Cities Research'. Through this research, Siemens specialists will analyse models of urban development for a number of areas where smart technologies can be implemented according to the strategies and plans of each city.
Alongside Alba Iulia, the Siemens research includes the following cities: Aberdeen (UK), Brussels (Belgium), Istanbul (Turkey), London (UK).
The infrastructure sectors analysed in this research are: energy, buildings, traffic management, public transport and public safety.
"We are pleased to see a growing openness of the authorities towards technology and intelligent urban development projects, as these represent the way we build the future of Romania. The participation of Alba Iulia in this research, along with other major European cities, will have a positive impact in locally discovering the most effective models of sustainable intelligent infrastructure, but also in setting development priorities. I hope that the analysis results will help implement the project Smart City Alba Iulia", said George Costache, CEO of Siemens in Romania.
Alba Iulia Municipality is included in the pilot project Alba Iulia Smart City 2018, announced this spring by the Ministry of Communications and Information Society.
"It is imperative to find concrete solutions that could significantly increase the quality of life of Alba Iulia inhabitants, as beneficiaries of the new century technologies. The research will identify the areas where technology can increase the quality of life. I am convinced that at the time of their application, these solutions will further raise Alba Iulia", said Mircea Hava, the mayor of Alba Iulia.
The survey methodology includes, among others, detailed interviews with the representatives of local authorities on the project, their priorities and strategies. For each city included in Siemens research project, three main areas will be analysed with priority in terms of financial impact and economic benefits.
Georgiana Bendre