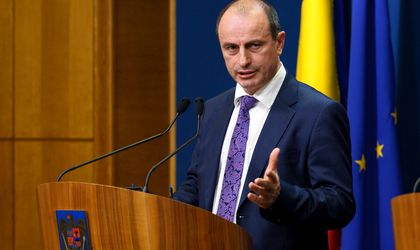 Romania can resume beef exports to Turkey after two slaughterhouses in Calarasi and Bistrita-Nasaud were validated by Turkish specialists. Romania lost its access to the Turkish market after it joined the European Union.
The announcement was made by Minister of Agriculture Achim Irimescu on Friday. "Ever since we entered the European Union we did not export cattle because Turkey mounted a massive opposition against the opening of its market towards the EU due to Bovine Spongiform Encephalopathy (BSE) (…). Recently, in the context of efforts for joining the EU, Turkey revised its stance and opened exports for some EU states. Romania managed, after a tour de force, to obtain from the World Organization for Animal Health (OIE) the status of country with low risk of BSE," the Minister of Agriculture said.
According to Irimescu, the resuming of exports of cattle and beef to Turkey came after negotiations with his Turkish counterpart Faruk Celik as well as efforts by Romania's animal health and safety authority (ANSVSA).
The two slaughterhouses for cattle were validated following an audit conducted by experts of the Turkish Ministry of Food, Agriculture and Livestock between October 3-7.
The MADR head hopes that, within the next period he can finalize official initiatives aimed at resuming sheep exports on the Turkish markets, which were halted in 2003, given that the cost is two to three times higher abroad than on the domestic market.
Georgeta Gheorghe