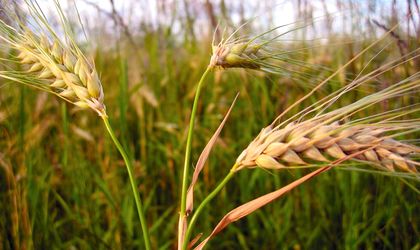 Agricover Credit IFN, financial institution dedicated to financing the Romanian agriculture, concluded the first semester of 2018 with an operating result of RON 21.2 million and a net profit of RON 17.8 million, up 57.1 percent against the same period of 2017.
The company granted in the first semester a financing of RON 524 million to 2,970 farmers, while credit exposure exceeded RON 1.35 billion, up 33 percent compared to the same period last year.
"This year we focused on our efforts and we were more involved in developing small and medium-sized farmers' segments. At the same time, we continued to launch new specialized products, such as credit to cow breeders, products that performed very well. The remarkable results achieved in the first semester encourage us to continue the strategic direction in the second half of the year, " Robert Rekkers, Agricover Credit IFN's general manager, stated.
Agricover reached an operating profit of RON 21,2 million, up 27.7 percent over the same period of 2017  and a net profit of RON 17,8 million, up 57.1 percent. 
"We intend to continue to grow in the second half of the year, even if we are more cautious and will follow the evolution of the agricultural market in the context of the difficult situation of pig farmers and the weather conditions that may affect the productivity of the vegetable farms in some regions of the country. Fast-track decisions, prompt response to funding requests and a solid portfolio of specialized products are the main strengths that enable us to support partner farmers' performance, " concluded Rekkers.
In 2017, EBRD became a shareholder in Agricover Holding with an investment of RON 32 million in the company's capital to subscribe a stake of nearly 13 percent.