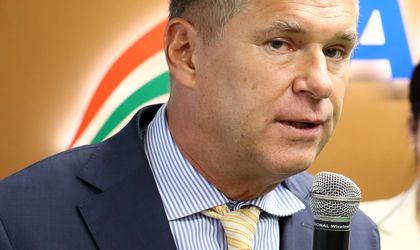 Agricover Credit IFN, a financing player in the local agri-business sector, registered a net profit of RON 14.6 million, a growth of 42 percent compared with the value from the first semester of 2015. Also the funds' value for farmers is RON 846,572,000, a growth of 25 percent compared with the same period of the last year.
"The results from the first semester prove that the non bureaucratic approach and specialized is appreciated by farmers. To this, the speed of the decisions is added, the innovative products of financing and the mobile team of specialists prepared to offer the best solutions even in the client's farm. Thus, in the first six months we gave new grants valued at over RON 316 million, with 15 percent more than in the same period of the last year, " said Robert Rekkers, general director of Agricover Credit IFN.
The number of clients with loans in stock from the first semester was 1,860 farmers, a growth of 13 percent compared with the same period of 2015. This growth is given especially by the small customers' segment (up to 400 ha), while the number of big customers registered a slight increase.
At the beginning of his year, Agricover Credit IFN has successfully finished the implementation of CRM-LOS Loan Origination System)integrated solution with the Charism ERP and Document Management System applications. Thus, all the operational flows specific to the loan activities were streamlined and automated to increase the  speed of transactions process and to efficiently respond to the clients' request.
Moreover, the underperformance rate of loans was improved, representing 0.9 percent of the total value of the loans given in the first semester of this year.
At the beginning of the year, Agricover Credit opened a subsidiary in Pitesti and it plans to maintain the growth rate until the end of this. The lender is looking to open new subsidiaries in Buzau and Constanta.
Georgiana Bendre