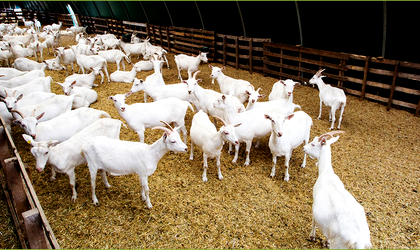 After Romania suffered major losses due to the outbreak of swine fever, which forced producers to destroy their livestock, the country is under threat as a small ruminants outbreak was confirmed in Bulgaria. In reaction, Romania moved to ban imports of sheep, goats, semen, ova and embryos from ruminants coming from two regions of Bulgaria – Yambol and Burgas.
The outbreak in the neighbouring country was confirmed by the National Sanitary-Veterinary and Food Safety Authority (ANSVSA).
The disease has not spread to Romania. The country has the status of a country free of ruminant pests.
According to a statement sent to Agerpres, the first outbreak of small ruminants in the European Union was confirmed in Bulgaria on 23 June this year, followed by confirmation of other new outbreaks on June 28 and July 9. Since July 9, no other disease outbreak has been confirmed in Bulgaria.
Under these circumstances, ANSVSA banned the dispatch and purchase of small ruminants and semen, ova and embryos from small ruminants and their introduction on the territory of Romania from Bulgaria, respectively from the Bolyarovo and Elhovo municipalities of the Yambol region and Sredets, Sozopol, Primorsko, Malko Tarnovo and Tsarevo from the Burgas region.
Both regions are close to Bulgaria's border with Turkey.