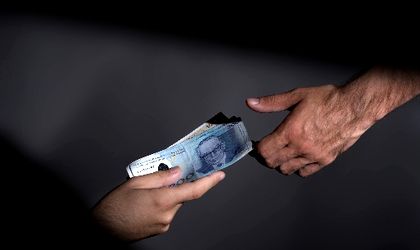 According to an AFP article quoted today by www.eubusiness.com, "Romania's hopes of joining Europe's visa-free Schengen zone are under threat from politicians' obstinance in the face of endemic corruption, especially in their own ranks, experts said."
"Despite EU warnings, politicians on both sides of the aisle have defiantly backed colleagues accused of graft, holding a rally in support of one accused of misusing European funds and blocking the arrest of another charged with blackmail. With the European Union due to publish a key report on Romania's progress, the country's politicians couldn't be sending worse signals," experts said, quoted by the author.
Romania's President Traian Basescu is also brought into the limelight, as he "has also repeatedly warned lawmakers of more EU criticism if they fail to lift the immunity of their colleagues charged with graft."
Although "some key reforms to shorten the length of trials and streamline procedures are certain to be praised in the upcoming EU report, experts said Romanian lawmakers are likely to come under fire, (…) corruption is deeply rooted in the country's political class, experts said, and none of Romania's political parties are exempt," continues the article.
Vintila Mihailescu, an anthropologist at the National School for Political and Administrative Sciences, is quoted by the author on the subject of corruption in Romania: "Corruption has always been a cross-party phenomenon in Romania. It involves intertwined political and economic networks," he said. "Politicians are trapped in a domino game: if one falls, all of them could fall. To avoid this, they completely forget about public or national interest," he added.
Clear examples are then of resonant corruption are then set in the article: "despite the upcoming EU report, lawmakers last week refused to lift the parliamentary immunity of ruling Liberal Democrat Party (PDL) MP Dan Pasat, whom prosecutors have charged with blackmail. (…) And in January the main opposition Social-Democrat (PSD) party organised a public rally in support of one its leaders, Constantin Nicolescu, accused of graft and fraud with European funds."
Corina Dumitrescu