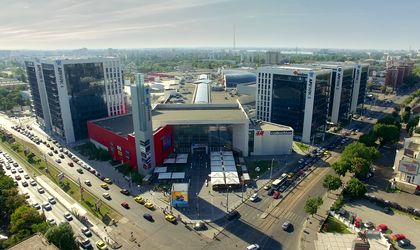 Real estate developer AFI Europe Romania has signed several new lease contracts for over 6,000 sqm of office space in AFI Park 4&5, the company has announced.
The new tenants are IT&BPO provider Hexaware Technologies which is a new entry on the local market and American companies Asentinel and BullGuard software specializing in consumer security. Endava Romania has also secured additional space to support its current expansion and global nutrition company Wellness Center powered by Herbalife opened there its largest center in Bucharest, according to the developer.
Following these new additions AFI Park 4&5 has reached a 95 percent occupancy rate while the office project's overall occupancy now stands at 97 percent. The office buildings AFI Park 4&5 have a leasable area of 32,000 sqm and they represent the final development phase of the AFI Park office project located near the developer's flagship project, AFI Cotroceni.
News broke earlier this that the developer is looking to sell the three buildings which are estimated to be worth EUR 154 million, according to company data cited by local media.
AFI Europe Romania has also started the construction of AFI Tech Park, a 50,000 sqm of GLA Class A Business Park located in close proximity to the Romanian Parliament in Bucharest as well as the development of the AFI Brasov project. The latter is a mixed use project in the city centre of Brasov comprising a 45,000 sqm GLA shopping mall and 20,000 sqm GLA office development.
Georgeta Gheorghe