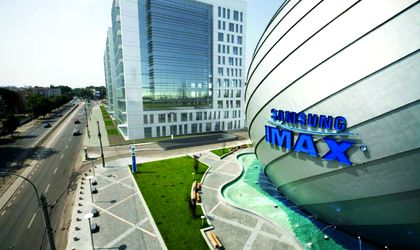 AFI Europe Romania has begun work on the first building of the future AFI Business Park Cotroceni, the firm has announced. The project will comprise five class A office buildings with the first set to be delivered next summer.
The building will have a total leasable area of approximately 11,000 sqm. The rent will be EUR 14 per sqm for pre-lease contracts and EUR 15 after that, said David Hay, CEO of AFI Europe Romania. The Advisers/Knight Frank will manage the leasing process for the block.
Hay said that although the economic context remains difficult, banks are more open to financing real estate projects. "Banks are much more cooperative and I think they have changed their attitude. If you compare the situation with what was happening a year or even six months ago the situation is much better. A lot depends on the developer and the project," he said.
The CEO added that there is still room for new office and commercial projects in Bucharest and the rest of the country, noting that the vacancy rate in the central-west area of Bucharest is only seven percent for class A office buildings.
The AFI Business Park Cotroceni project is located at the crossroads of Timisoara and Vasile Milea Boulevards, and will be connected to the AFI Cotroceni commercial center. Hay said the company plans to begin a new building from the project each year.
 At the beginning of 2012, AFI Europe Romania hopes to start work on the AFI Palace Ploiesti shopping mall and a second mall in Arad. Other projects include AFI Palace B.Noi, which will be a mall in the Bucurestii Noi neighborhood of Bucharest, and another business park on the grounds of the foremer Inox factory, also in the capital.
Simona Bazavan