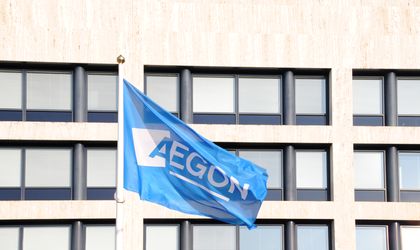 Life insurance company Aegon Romania, part of the international financial group Aegon, concluded the first semester in 2018 with a volume of the gross written premiums from the bancassurance business with its current partners of about RON 40 million, up 14 percent by S1 2017.
For the end of 2018, representatives of Aegon Romania forecast a cumulative value of the gross written premiums of RON 90 million and aim to achieve an operating profit of RON 15.7 million. The value of placements in S1 2018 reached the threshold of RON 296 million lei, up 15 percent from the first half of 2017 when it stood at RON 257 million.
The indemnities for the insured events were of RON 1.26 million, compared to the level recorded in S1 2017, when damages of almost RON 1 million were paid. Compensation for end-of-period policies (maturity benefits and annuities) stood at almost RON 3.1 million in the first half of the year, down from the same period last year, when the reported value was RON 4.05 million.
At the international level, Aegon reported significant increases for the first half of the year, reaching a net income of EUR 491 million. The solvency margin (Solvency II) increased by 14 percent compared to the end of 2017, reaching 215 percent on the basis of the increase in own funds.
Net deposits were EUR 3.9 billion, compared to EUR 3.7 billion in the same period in 2017. The gross profit amount is EUR 1.06 billion, which is in turn a valuation process.