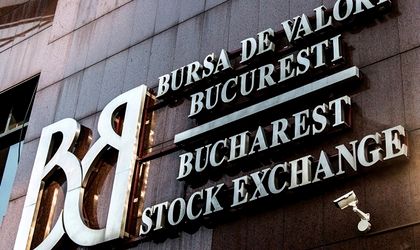 Listing a company on the stock market is one the best moves in order to raise capital. This is valid for SMEs (small and medium enterprises) and also for start-ups and funds for development are needed all the time. The Bucharest Stock Exchange (BSE) has a dedicated market for SME or start-ups, companies that are not big enough for the main market. AeRO – Alternative Trading System already has 316 companies listed and a market capitalization of RON 6.77 billion.
It is a market that is bound to be bigger and bigger due to the fact that companies in Romania are in need for cash. In order to find out what are the advantages and disadvantages of listing we have talked to Cornerstone Communications which, together with Tradeville, will also hold an IPO Bootcamp on May 16-17 to inform companies about the AeRO system
ADVANTAGES
Fundraising
When a company sells new stock on the stock exchange, the raised money is invested back into the company. Capital can be used to fund research and development, new project financing, enlargement, diversification and procurement.
Public awareness of the company
An IPO and a listed status generates advertising and visibility for the company's products among a new group of potential customers, which may result in market share growth.
Exit strategy for shareholders
Many founders or shareholders have used listing as an instrument for the sale or sale of shares held as a form of partial or complete exit from the company.
Establishing a company's market value
Getting a market assessment is of vital interest to any entrepreneur and is crucial in discussions with strategic investors. Studies show that when two companies with identical economic and financial indicators are compared, one of which is unlisted and a second one listed, the latter will receive a better valuation by at least 10 -15 percent.
Increased visibility of the company and brand at national and international level
Even before the listing, the company draws on public interest in a unique way and thus benefits from marketing at a minimum cost. Companies listed on the stock exchange are more recognizable and more visible than private companies. This visibility can help a company attract new investors and customers because the launches of public offers are usually highly publicized.
The ability to access quick capital
Companies have the opportunity to access funding faster from different sources. In addition to easier access to bank loans, companies on the stock exchange have the opportunity to find investors much easier to buy new shares/bonds when these companies want to attract new funding.
Timely disclosure of company info
Timely disclosure of dividend information, bonus issuance, annual reports, financial results etc. provides greater transparency, thus enhancing investor confidence.
Company strategy and plans are objectively evaluated by analysts and investors
In addition to competitors' instruments, listed companies benefit from quick feedback from shareholders and the market on future business strategies. The advantage of an open dialogue with stakeholders attracts the benefits of in-depth analysis of the company's strategy and also gives the opportunity to take advantage of the common experience of other companies listed on the stock exchange.
Listing on the stock market is not forever
There is always the option of clearing if this option proves to be in the company's best interest.
Attracting new talents and motivating current employees
Through a "stock option plan" for employee loyalty the company can take the employees as long-term partners. By offering employees a package of shares, the company offers not only additional motivation but also ensures that they stay in the company.
Brand loyalty
According to the studies, there is a probability of 74.4 percent for the company's shareholder to become the client of this company.
Better management of indebtedness
Better management of the debt ratio (debt vs. equity)
A listed company is more likely to access the required capital without increasing the indebtedness because it can raise capital by issuing new shares or bonds or convert part of the debt into shares (the creditors become shareholders of the company).
Improved reputation and prestige
Companies listed must go through a rigorous process before listing, which leads to increased confidence. Listed companies are considered more transparent and trustworthy than non-listed companies due to reporting requirements and the corporate governance rules they have to comply with.
DISADVANTAGES
Compliance with the rules and regulations specific to the capital market.
The process of maintaining good quality relationships with investors requires a great deal of dedication from specially appointed individuals to handle this role.
The cost of listing
Although the process of listing on the AeRO market is not expensive, for example, the administrative costs (BSE, Central Depository and ASF costs) for a company with a market capitalization of RON 5 million that seeks to attract RON 1 million are only 4.400 RON, there must be some human capital involved in the listing process. The company also has to invest in hiring authorized consultants as well as a broker that can assist it in preparing the necessary documentation as well as in finding investors.
The length of the print preparation process
Every company needs training before listing. This involves preparing a company equity story and ensuring that the finances are sound and that the company complies with all the regulatory requirements. This takes time.
Periodic reporting
Periodic reporting creates special opportunities, but also requires human capital and time dedicated to preparing these reports. Companies listed on the Bucharest Stock Exchange's main stock market must issue quarterly financial reports, while AeRO issuers need to do so every half year and, optionally, if they want to be included in the AeRO Premium segment of the market, they must to issue reports each quarter, similar to the issuers in the main market.
Great media attention to the company
When the company records great results, media attention is very welcome, however it is important for it to report less positive news, such as, for example, lower financial results than in the previous period. In this case, the attention of the press and shareholders may not necessarily be welcomed, but it is indispensable for a listed company.