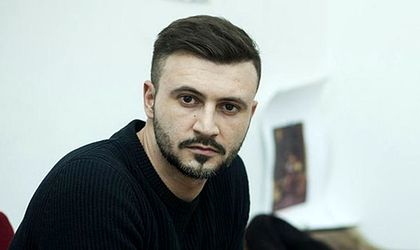 Artmark Auction House sold on October 25 a Ghenie paining, "Christ", showing Jesus Christ crucified, for EUR 125,000 at their Autumn Auction.
According to the organizers of the auction, this is the first Ghenie painting that is sold at an auction in Romania. The starting price of the painting was EUR 12,000 – 18,000, but was auctioned for over ten times the minimum estimation. Artmark's representatives mentioned that the painting's price was adapted to the Romanian art market.
Last month, Adrian Ghenie donated a painting for the public subscription of The Wisdom of the Earth and the value was EUR 70,000. Previously this month, a painting of the contemporary artist Adrian Ghenie was sold at London by the auction house Christie's for EUR 7.8 million.
Oana Vasiliu