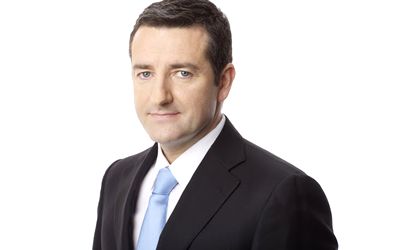 ADREM has launched a new company in the energy area called ADREM Link, which offers energy efficiency solutions dedicated to consumers.
Starting this May, ADREM has redesigned two of its companies and launched a new one: ADREM Engineering which offers complete solutions of general entrepreneurship, ADREM Invest, which offers services for utilities network and ADREM Link.
Although ADREM aims to growth its turnover by 40 percent this year compared to 2015, Corneliu Bodea, the CEO of the company, says that he is not glad for it because it is also an increase of costs.
"It's about some fixed costs that can't be reduced, made more efficient, but they cannot be reduced to zero," said Bodea.
In 2015 the ADREM companies registered a turnover of EUR 34 million and the operational profit (EBITDA) stood at 11 percent.
From the overall turnover in 2015, 30 percent comes from ADREM Engineering and 70 percent from ADREM Invest. Bodea believes that "the products and services for consume are the most profitable but also with the best profitability- predictability connection."
Will ADREM list on the BVB?
However, he claims that "listing the company on Stock Exchange is a risky initiative from his point of view, the markets are risky. The Stock Exchange is not solid enough in the present for companies like ADREM. But in the future, it can be a solution".
Currently ADREM got finance from two banks- EximBank and Unicredit, although Bodea admits that he was approached for foreign equity investments. Bodea claims that it is a hard period for the investment budgets because of the companies' regulations and the change of public acquisitions law.
After an absence of four years, when he only offered consultancy and monitored the business, Bodea decided to get the role of CEO because he felt a moment of challenges and opportunities of the market. He hopes that ADREM Link will become the star of the company.
Georgiana Bendre