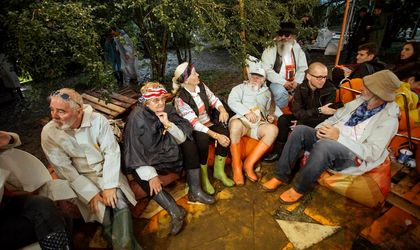 Headvertising & Skepsis, Jazz and GMP Advertising & Webstyler signed the most creative campaigns of July, according to the Art Directors Club Romania's members.
The number one idea was created by Headvertising & Skepsis for NN Pensii, in collaboration with Electric Castle and the Vice magazine. In an advertorial on vice.com one can read the story of some different pensioners sent by NN to Electric Castle for an unique experience.
The number 2 is the campaign "Succesul de azi e in toate greselile de ieri" (The today's success is in all yesterday's mistakes) for BRD, created by Jazz Communication.
The top 3 is finished by GMP + Webstyler with the campaign "Romanians adopt Remainians".
The next three diplomas go to Transylvania Beyond from Heraldist & Wondermarks, the exhibition Supravietuitorii (The Survivors) made by Mercury360 for the Romanian Police and Fanta & Sprite – "Dublu sau aproape nimic" (Double or almost nothing), signed by McCann Worldgroup Romania.
Romanita Oprea