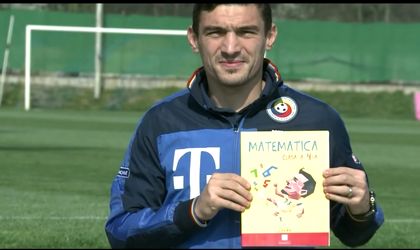 Art Directors Club Romania (ADC*RO) has selected the top 3 creative campaigns ideas that were rolled out in April.
"FRF susține educația" (FRF is supporting the education), the ad campaign by Geometry Global, came first. The team that signed the campaign comprised Stefan Vasilachi (head of art) and Bogdan Costin (senior copywriter).
"It's a brilliant idea, an execution implemented at the level of a national team and the biggest impact ever created by a campaign in Romania," said Adrian Preda, creative director of FRIENDS / TBWA and ADC*RO member.
The second place is taken by Bittersweet Pies, a campaign signed by MRM Worldwide Romania/ McCann Erickson Romania for the brand Paul Romania. Miruna Macri (art director) and Sandra Bold (copywriter) are the creatives behind the campaign.
Third came  Vodafone Transhumapp, which was created by Adrian Rusu (art director) and Simona Suman (copywriter) from McCann Erickson Romania.
The following 3 campaigns were Social Ego – autopromo RXM Creative, Opera @ Cinema from Herladist & Wondermarks and Beko – Official partner of everyday from McCann Erickson Romania.
Art Directors Club Romania was founded in 2008, aiming to promote and recognize the excellence in creativity.
Romanita Oprea