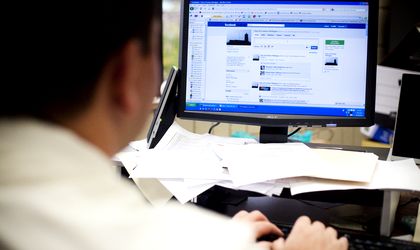 The business services sector in Romania could reach 200,000 jobs in 2020, according to an estimate included in the Europe's Business Services Destination, the report published by the Association of Business Service Leaders in Poland.
According to the report, Romania currently has 265 business services centers, including business process outsourcing (BPO), IT and R&D. ABSL Romania estimates that 109,000 employees are working in this industry.
The compounded annual growth rate of jobs created in the business services sector stood at 33 percent in the 2013-2016 period.
The report further states that Romania 33 business services centers with more than 500 employees and that the average wage inflation in the sector (dependent on IT and language skills) stands at 4-6 percent year-on-year.
In Bucharest, there are 70,000 employees in this sector, while in Cluj Napoca there are 10,000 people.
ABSL has also included the payroll costs for the main position in the industry. For instance, on software development, the annual salary amounts to a maximum value of EUR 49,400 in the case of a NET/C# Team Leader with more than 5 years' worth of experience and another 2 years as team leader.  On customer service the costs for a team leader can reach up to EUR 15,800 each year.
On the office market in Bucharest, the authors of the report point out that:
"An impressive 420,000 square meters of office space is currently under construction and due for delivery between 2016 and 2017. The largest office districts remain the areas in the north of Bucharest, which enjoy good accessibility from both public and private means of transportation: Floreasca Barbu Vacarescu (16% of the total stock), North (14%) and Dimitrie Pompeiu (12%)."
In Cluj-Napoca, the total stock of modern office stood at 210,000 sqm.
Ovidiu Posirca