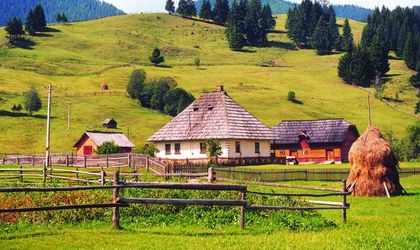 Romania received in 2017 a record 2.6 million foreign tourists. Overall, 12 million foreign and Romanian tourists chose domestic destinations. 
The Romanian tourist market increased by approximately 10 percent in 2017, according to data released by National Tourism Agencies Association (ANAT), and the total number of tourists will reach for the first time a figure recorded previously in 1990.
According to ANAT representative Adrian Voican, "In the first nine months of 2017, the number of Romanian tourists who chose Romanian destinations increased by one million, to 9.5 million."
Information centralised after the closing of the Romanian Tourism Fair (TTR) show that Romanians have a growing interest for local destinations for the 2017 winter season. Most sought after resorts are Calimanesti – Caciulata, Baile Felix, Valea Prahovei and Bran-Moeciu, where the occupancy rate is 90 percent.
For 2018, the most popular seaside resorts are Mamaia, Eforie Nord and Jupiter. Overall, tourism experts note that increasingly more Romanians are choosing local destinations.