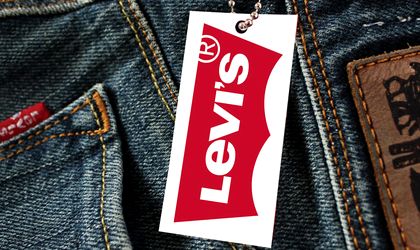 Levi's aims to replace people with lasers for jeans finish until 2020. The automatization is due also to the sales from 2017, which increased by 8 percent, according to the company's representatives.
 For the technology development, Levi Strauss has worked with the Spanish company Jeanologia, specialized in the industrial lasers.
The new technique implies taking photos of the pants, using an informatics software developed by Levi's to make the bleach, breakage or other details, and afterwards the updated laser makes the design and imprints it on the denim.
The firms aims for the manufacturing to be replaced totally with lasers until 2020, but the representatives say there won't be layoffs, as the employees will be retrained and put to work on other sectors.
Through the adopted method, Levi's will finish a pair of jeans in 90 seconds, instead of two pairs/hour, as it has produced until now. The company says that the new techniques will also reduce the chemical materials consumption.