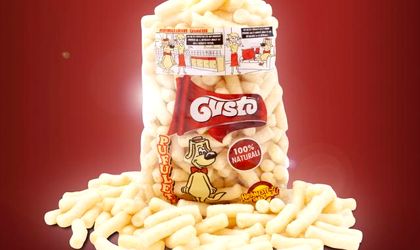 According to a survey by MKOR Consulting, 61 percent of Romanians who live abroad routinely recommend to their local friends Romanian products. 
Despite living abroad, the survey argues, Romanians remain loyal to products that remind them of their native country. 91 percent of them use Romanian products in their country of residence, either purchased from Romanian food shops (76 percent of those who use it), or brought from Romania (43 percent).
Some Romanians who live abroad purchase Romanian products from hypermarkets in the area where they live (18 percent) or from online shops (14 percent), the MKOR Consulting survey shows.
For 67 percent of Romanians living abroad, interacting with Romanian brands abroad brings pride, while to 59 percent it brings joy. Most of those who live abroad have already encountered Romanian products in their country of residence, namely 88 percent. Most of them have found them in Romanian shops (75 percent), in supermarkets (75 percent) and hypermarkets (48 percent) such as Auchan, Carrefour Kaufland, Lidl, Real, Tesco and more.
"We wanted to know what the true country brand is and realised that it is within our power, as a research agency, to find out. To our surprise and joy, we discovered that Romania has several country brands, and millions of ambassadors!," said Corina Cimpoca, MKOR Consulting founder.
According to the survey, the most visible Romanian brands are: "Dacia, Ciocolata ROM, Pufuletii Gusto, gerovital, Cotnari, Borsec, Timisoreana, Pate Bucegi and Salam de Sibiu and Boromir.
Romania's Ambassador Brands, conducted by MKOR Consulting between September-November 2017, on a sample of 1.100 Romanians living in over 60 countries.