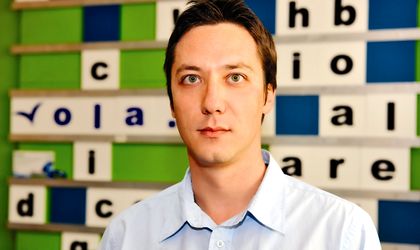 How do you plan to grow your footprint in Romania and abroad?
We would like to be the main players in online tourism in Central and Eastern Europe. The next step is to open an office in Ukraine. The launch of the site is planned for Q1, 2012. We are still in discussions to find the optimum financing formula for this project, which may include attracting financing from investment funds.
We are working on very many projects at the same time. The development of the IT team is one point of focus, even though this team is already sizeable. I can also say that we will launch a new product we have been working on for some time by the end of the year. Apart from that, we have an ambitious project for our flight product, to be launched in Q1 2012, as we want to redefine the way in which information is delivered to our clients.
What does the company's financial chart look like?
The turnover posted by Vola.ro last year is approximately EUR 5.5 million. For 2011, we estimate EUR 15 million. At the end of the first half of this year, the turnover had already reached EUR 6.6 million. In September 2011, the average value of a plane ticket purchase on Vola.ro was EUR 219. If we are talking about plane tickets alone, the best sold destinations departing from Bucharest are Madrid, Barcelona, London, Rome and Paris. If we just look at city breaks, which include plane ticket and three nights' accommodation plus breakfast, then the most visited cities in Europe are Rome, Prague, Paris, Amsterdam and Vienna.
How much does online tourism account for in the total sales of tourism packages?
If we are referring only to the so-called OTA (Online Travel Agencies) market, I estimate that the market of online plane ticket reservations is somewhere between 6 and 8 percent of the total plane ticket market. However, growth is very high on this segment. Vola.ro, which has the most substantial share of the market, has grown by 300 percent since 2010.
otilia.haraga@business-review.ro