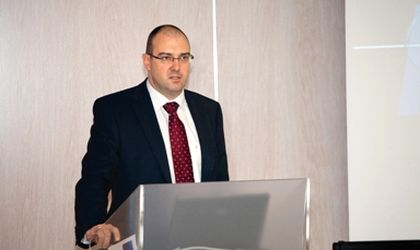 What was the training budget for the certification of the HP GeBOC employees?
The total budget for training was EUR 320,000, of which HP invested roughly 50 percent. The project was co-financed by the European Social Fund, the state budget and our own resources. A total of 309 employees of the HP GeBOC Center received certification for their foreign language skills. At the moment 3,000 people with advanced foreign language skills work in the Bucharest center. Our personnel growth rate over the past two-three years was around 600 people annually, and this year we want to grow at the same level. We occupy three buildings in the Novo Park campus and soon we will sign a contract to rent the fourth one. 
What is the overall investment in this operations center since it opened?
Over the course of the five years we have been here, the total investment HP has made in this center amounts to a couple of hundred million dollars. The other HP centers in the region have a slightly different focus. In Romania we focus mainly on sales administration while other centers can focus for instance on administration for human resources or marketing and financial administration for organizations in HP. The key focus in the center in Poland is on HR management and financial management services. From a shared services perspective, we have another very big center in Sofia which is more for technical support for all HP customers. We have other centers, not as big as the three mentioned, for instance in Slovakia.
What is the career path of a new employee at the GeBOC center?
Let us take the example of a university graduate joining us for a sales administration job. Typically, what they start with is a set of training courses and then there are a couple of areas you can develop: the most common one is to increase the complexity of the work they cover. After that, they have the opportunity to move into the management chain, to become a supervisor of a team or a manager in the organization. The other opportunity is to become a subject matter expert, either in the way we optimize and structure the processes or more on the analytical side. In theory, there's also the opportunity to move into a local HR department, into the local training department. 
otilia.haraga@business-review.ro