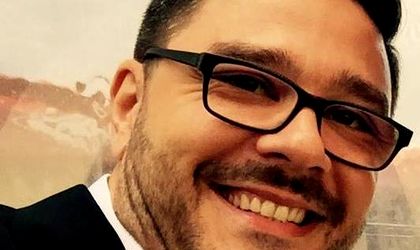 Approximately 3,200 housing units will be finished this year in the north of Bucharest, according to a study conducted by Coldwell Banker Affiliates of Romania. Most of these (66 percent, around 2,200 units) are housing units for the middle class, in areas like Aviatiei and Baneasa, while around 25 percent (over 700 units) are premium and luxury housing units, in areas like Dorobanti, Herastrau or Barbu Vacarescu.
In total, an estimated number of 4,200 new housing units destined to the middle class will be delivered this year in the semi-central and north areas of Bucharest, representing 70 percent of the over 6,000 units currently under construction in those areas, says data from Coldwell Banker Affiliates of Romania.
In the next few years, "Bucharest will undergo a significant social and demographic change," said Alexandru Pricop, managing partner at Coldwell Banker Affiliates of Romania. "In the office buildings in the north of [Bucharest] over 70,000 people are already working, their number expected to go up, and developers will build more and more projects for the middle class, with great locations and more generous surface size compared to the housing units in the outskirts," he further added.
Moreover, those who used the Prima Casa program between 2009-2012, "will upgrade in the next years towards better areas, semi-central or north, closer to the office buildings where they work," explained Pricop.
Premium housing units are also seeing a significant increase in development, over 1,000 units being set to be delivered this year, most of them (around 759 units) downtown, in the Dorobanti and Floreasca-Barbu Vacarescu areas. As for the north area of Bucharest, "it offers a lot from the point of view of residential development, keeping in mind the large land surfaces available in areas like Barbu Vacarescu, Expozitiei, Baneasa or Sisesti, and investors are looking more and more to the residential sector after the one for office spaces and commercial projects was in the lead in the past years," stated Pricop.
Coldwell Banker Affiliates of Romania is the exclusive manager and agent of over ten residential projects in Bucharest, including Cosmopolis, Felicity Residentials, MetroCity Academiei, Onix Residence and Politehnica Park Residence. In 2015, the company sold around 1,400 housing in units in Bucharest, straight from the developer.
Andreea Tint