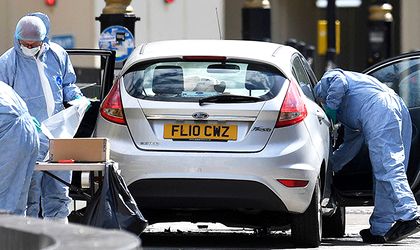 Salih Khater, a 29-year-old British citizen, originally from Sudan, was named by government sources a suspect in the Westminster crash. On Tuesday, during rush hour, he allegedly drove a car that appeared to deliberately hit members of the public as it swerved into the opposite lane.
Three people were injured after the vehicle hit cyclists and pedestrians. The driver was arrested at the scene by armed officers on suspicion of terrorism.
The suspect was detained under the Terrorism Act and taken to a police station in south London.
According to a statement by the Scotland Yard's head of counter-terrorism Neil Basu, the event is treated as a terror-related incident "given that this appears to be a deliberate act, the method, and this being an iconic site."
The people injured in the attack  were later discharged while a third was treated for minor injuries at the scene.
In March 2017, Westminster was the scene of a terrorist attack that left 50 injured and five dead, including a Romanian citizen.