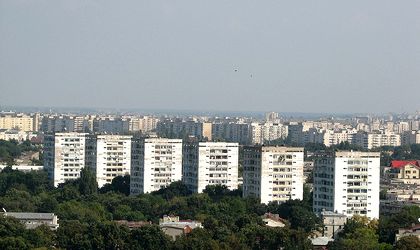 The number of housing units built in the third trimester of 2017 was 27 percent higher than during the same period of the previous year, with a total of 16,315 dwellings, according to data from the National Institute of Statistics.
In terms of residential areas, in T3 2017 the most housing units have been built in the urban environment (58.1 percent).
Distribution of completed dwellings by financing sources shows that the number of both privately and publicly-funded dwellings increased in T3 2017 from T3 2016, by 3,302 private and 162 public housing units.
Regional distribution shows an increase in the number of completed dwellings in the following regions: Centre (+1,031), North-West (+1027), South-East (+961), West (+668) and South-West Oltenia (+89).
Regions that saw drops in T3 2017 v. T3 2016 were Bucharest-Ilfov (-125), North-East (-109) and South Muntenia (-78).
In January 1-November 30 of 2017, compared to the same period of 2016, INS data shows that 2,415 more dwellings went into use, adding up to a total of 39,372. Of these, most were in the urban area – 57.8 percent.